This event is organized by the UC Berkeley Othering & Belonging Institute in partnership with the Community Action Partnership, International SEIU, and Race Forward. For more information visit: https://www.riseup4justice.org/
Date: Monday, June 8, 2020

Time: 2 – 3:30 pm
George Floyd's murder by four Minneapolis policemen ignited a firestorm of protest in major cities and small towns throughout the US and globally. A Black-led movement demanding police accountability and justice has galvanized multi-racial anger and frustration over the repeated killings of Black men and women. We are witnessing a pivotal uprising that will reshape our relationship with Black lives, and will have profound implications for our collective future.
Join us for a live-streamed event featuring organizers on the front lines in Minneapolis, Los Angeles, Chicago, New York and other cities, along with Professor john a. powell (Othering and Belonging Institute), Linda Sarsour (Until Freedom), and Rev. Michael McBride (Live Free USA and Faith in Action). We will examine the history and impact of police violence and inequality on the Black community, the current context of white supremacy and Black resistance, and the possibilities and strategies for a racial justice future.
---
Speakers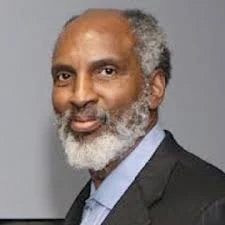 john a. powell is an internationally recognized expert in the areas of civil rights, civil liberties, structural racism, housing, poverty, and democracy. john is the Director of the Othering & Belonging Institute at the University of California, Berkeley, a research institute that brings together scholars, community advocates, communicators, and policymakers to identify and eliminate the barriers to an inclusive, just, and sustainable society and to create transformative change toward a more equitable world. john holds the Robert D. Haas Chancellor's Chair in Equity and Inclusion and is a Professor of Law, African American Studies, and Ethnic Studies at UC Berkeley. Previously, he was the Executive Director of the Kirwan Institute for the Study of Race and Ethnicity at The Ohio State University where he also held the Gregory H. Williams Chair in Civil Rights & Civil Liberties at the Moritz College of Law.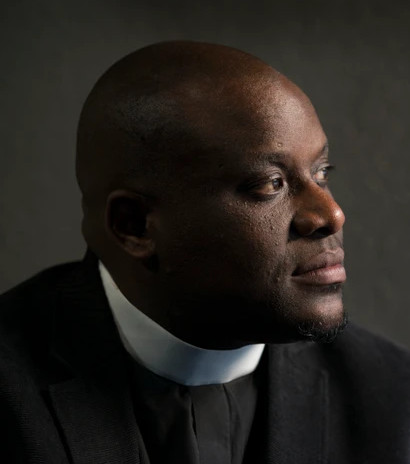 Pastor Mike McBride (known as "Pastor Mike") is a native of San Francisco and has been active in ministry for over 20 years. Pastor McBride's commitment to holistic ministry can be seen through his leadership roles in both the church and community organizations.  A graduate of Duke University's Divinity School, with a Master of Divinity with an emphasis in Ethics and Public Policy, Pastor McBride founded The Way Christian Center in West Berkeley, where he presently serves as the Lead Pastor. A national faith leader, active in the Ferguson uprisings and many subsequent uprisings, he helps bridge, train and support millennials and religious institutions working on racial justice and black liberation. Pastor McBride has served on a number of local and national task forces with the White House and Department of Justice regarding gun violence prevention, boys and men of color and police-community relationships. In 2016 he was appointed as an Advisor on President Obama's Faith Based Advisory Council for Faith-Based and Neighborhood Partnerships. He has been a frequent contributor to the New York Times, the Washington Post, MSNBC, CNN, the Huffington Post and many other media outlets providing commentary on issues related to faith and racial justice.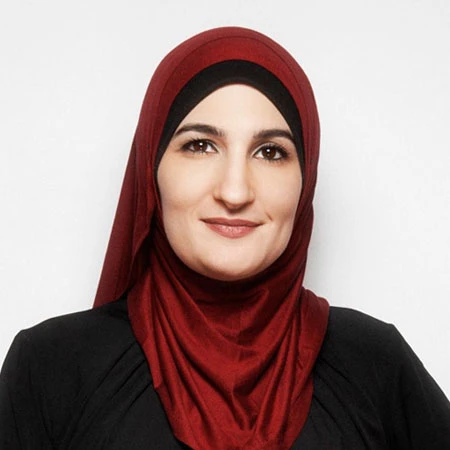 Linda Sarsour is a 2011 White House "Champion of Change" racial justice and civil rights activist, seasoned community organizer, and mother of three. A Palestinian Muslim American, she is the former Executive Director of the Arab American Association of New York and co-founder of the first Muslim online organizing platform, MPower Change. She is a member of the Justice League NYC—activists, formerly incarcerated individuals, and artists working to reform the New York Police Department and the criminal justice system. Linda is also a Senior Fellow at Auburn Seminary alongside preeminent social justice faith leaders, a board member of the Women's March organization, and was a co-chair of the Women's March on Washington. She is most known for her intersectional coalition work and building bridges among issues, racial, ethnic and faith communities.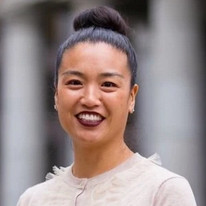 Jidan Terry-Koon is a second generation Chinese American, born and raised in the San Francisco Bay Area. She is an artist, organizer, and community builder passionate about centralizing spirit in movement building, networked organizing, and motherhood as warrior training. She is the Program Officer in the People Pathway at the San Francisco Foundation.
Cat Brooks is the Executive Director of Justice Teams Net and co-host of UpFront on KPFA.